hanging hardware
Recommended products from Arakawa for hanging your Ghost Herd Fabric Panel
Before ordering hardware let us know about any ceiling or wall hanging challenges you may have so we can recommend the best solution. You can purchase directly from Arakawa or we can place the order and include the hardware when we ship your panel (for a small handling fee).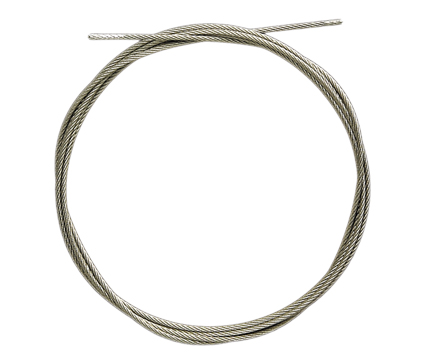 PRODUCT: 1/16 Cable
CABLE SIZE: 1/16″ / 1.5 mm
MAXIMUM WEIGHT: 65lbs / 30kg
FUNCTION: Floor, Tensioner, Midway, Wall, Rail
USED FOR: Art, Clothing Rods, Lighting, Panels/Signs/Banners, Shelving, Tensioners
1/16″ cable available in custom lengths.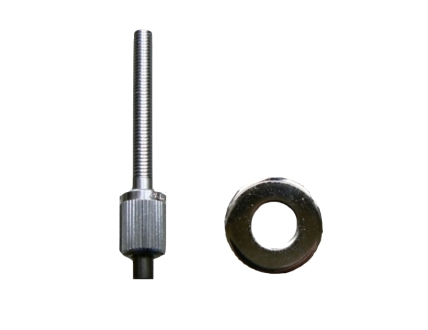 PRODUCT: AT5SET
CABLE SIZE: 3/64″ / 1 mm
MAXIMUM WEIGHT: 40lbs / 18kg
FUNCTION: Ceiling
USED FOR: Art, Panels/Signs/Banners
AT5SET is designed for use as a lightweight ceiling connector, to be used with the included Toggler® brand anchor. After the AT5SET is installed, simply poke in the cable, and an attached sign is hung. Hollow structure allows excess cable to be inserted through part and into ceiling cavity (depending on structure).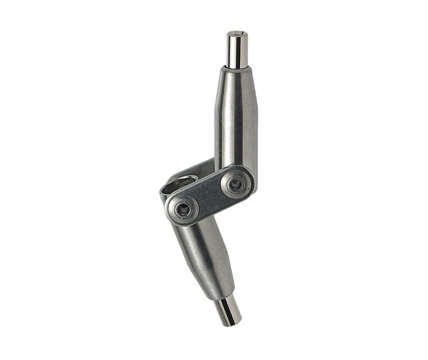 PRODUCT: SF25
CABLE SIZE: 1/16″ – 3/32″ / 1.5 mm – 2.5 mm
MAXIMUM WEIGHT: 1/16″: 65lbs / 30kg
3/32″: 155lbs / 70kg
FUNCTION: Midway
USED FOR: Clothing Rods, Panels/Signs/Banners
A versatile gripper intended to make loops and nooses out of a single cable. The cable is inserted through the push pin of one Gripper, pulled over & around the beam/rod, and the cable end then inserted into the second Gripper. Also used to connect the ends of two cables, or to connect the end of one cable to the middle of another (i.e. to form grids, trellises or similar).